France blasts Zidane ban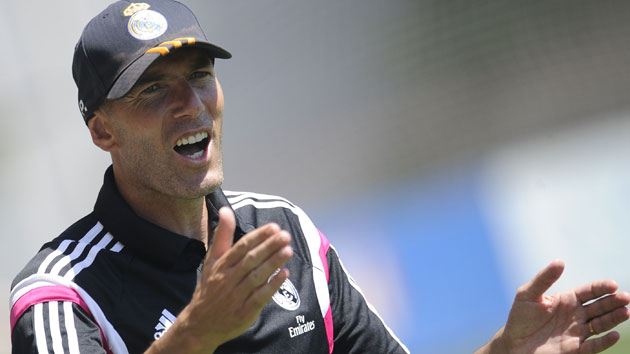 The French Football Federation have sent their Spanish counterparts documentation demonstrating that Zinedine Zidane is actively pursuing his coaching qualification and taken the opportunity to express support for the former footballer.
"The FFF would like to reiterate their support for Zidane following the decision by the Spanish Commission to sanction him for not having the necessary coaching diploma", the governing body said in a statement.
FFF president, Noël Le Graët, believes "The fact that such an iconic player such as Zidane, who has decided to follow the internationally recognised French coach training system, is not able to carry out his duties as permitted by UEFA, is damaging to European football".
The head of French football went on to say that the three-month ban handed out to 'Zizou' is a punishment for "his decision to follow the French training course" to qualify as a coach and that "UEFA regulations allow a coach in training to practice his profession".
The FFF National Technical Directorate "has sent the Spanish Federation all the relevant elements attesting to the fact that Zidane is pursuing all training modules with professionalism and diligence", the statement concluded.
The French football governing body expressed its solidarity with Zidane.
The Spanish Football Federation (RFEF) gave Zidane a three-month suspension for coaching Real Madrid's Castilla without the necessary licence.