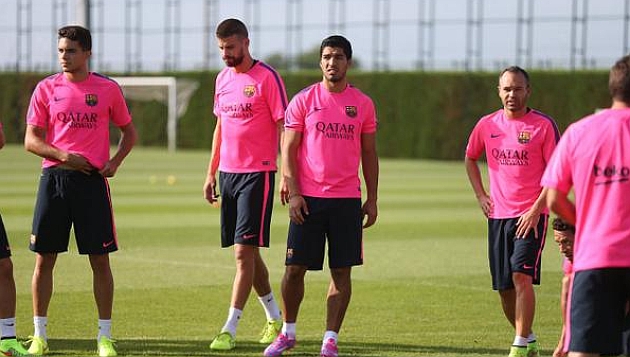 Suárez puts his boots back on:
At last Luis Suárez knows what it is to run out onto a pitch as a Barça player. The forward presented himself for training under Luis Enrique's orders for the first time this morning at 9:30, after the CAS's resolution to allow him to train with his team.
The Uruguayan joined his teammates for regular training and will do so again this afternoon. Nearly all the press cameras were focused on him during their fifteen minutes of time allowed by the new manager. Before today, Suárez had been forced to train alone with a personal trainer, as he was banned from setting foot in any of the club's sports facilities.
The player trained in a nearby hotel to stay in form, ready for the day he could show Luis Enrique what he was made of. Today, that day has come.