- Man arrested with 2 kg of gold bars estimated to be worth 70,000 pound. The man reportedly had 12 bars hidden inside his 'rear' at the time of arrest
- The smuggler was spotted by hawk-eyed custom officials who found his walking style unusual and suspected he was up to something fishy
- On thorough search of his luggage, the officers found eight gold bars weighing about 800 grams. The bars were concealed inside LED lights. But something was still not adding up
A suspicious looking and ridiculously 'loaded' man was recently cornered by custom officials at Rajiv Gandhi airport in Hyderabad.
The man, who had allegedly alighted off a plan at Hyderabad, was arrested after custom officials spotted him walking in a manner that suggested he was either hiding something or had a serious medical condition that required urgent attention. Just to be sure, the officers started by checking the strange guest and his golden luggage. What they found stunned everyone around.
The officers found eight gold bars, weighing about 800 grams, concealed inside LED lights. But that was not all. More suspicions pushed the custom agents to search the man even further, including 'x-raying' him.
To their shock, they found extra 12 bars of gold hided right inside the man's 'behind'. In total, the officers discovered 2 kilograms of gold, estimated to be worth 70,000 pound in Dubai and Singapore. The suspected smuggler allegedly inserted the goodies 'inside there' before he boarded the plane.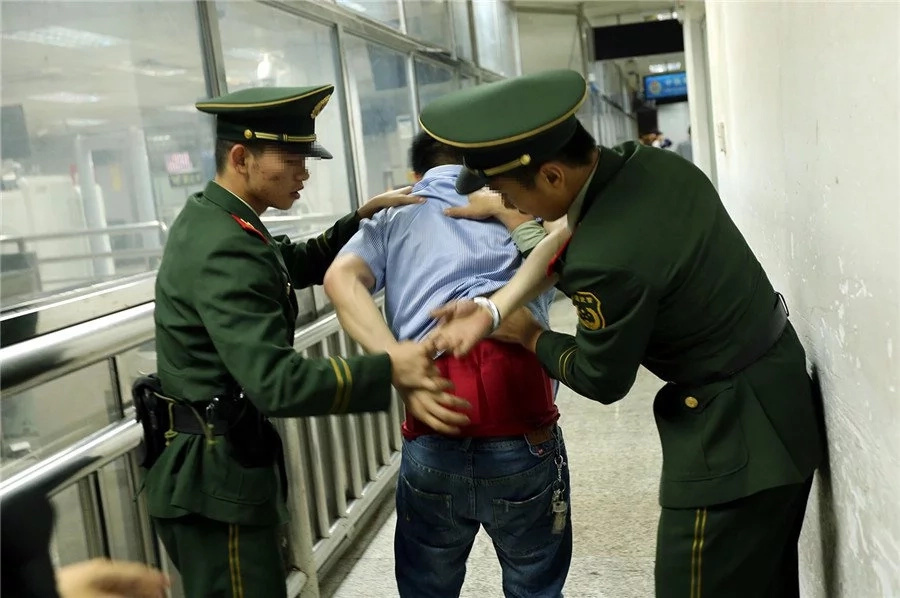 Ouch! Man arrested after smuggling 12 gold bars inside his 'BEHIND'
One of the custom agents: "A smuggler of this calibre has to be an expert in his job. No ordinary person can move with ease when 12 bars of gold are inserted in the rear, He probably did that in attempts to avoid being arrested, but clearly this was not his lucky day."
The smuggler was reportedly handed over to the relevant authorities for appropriate action to be taken. The custom agents warned the public to always stay alert when travelling.