Eight United players at risk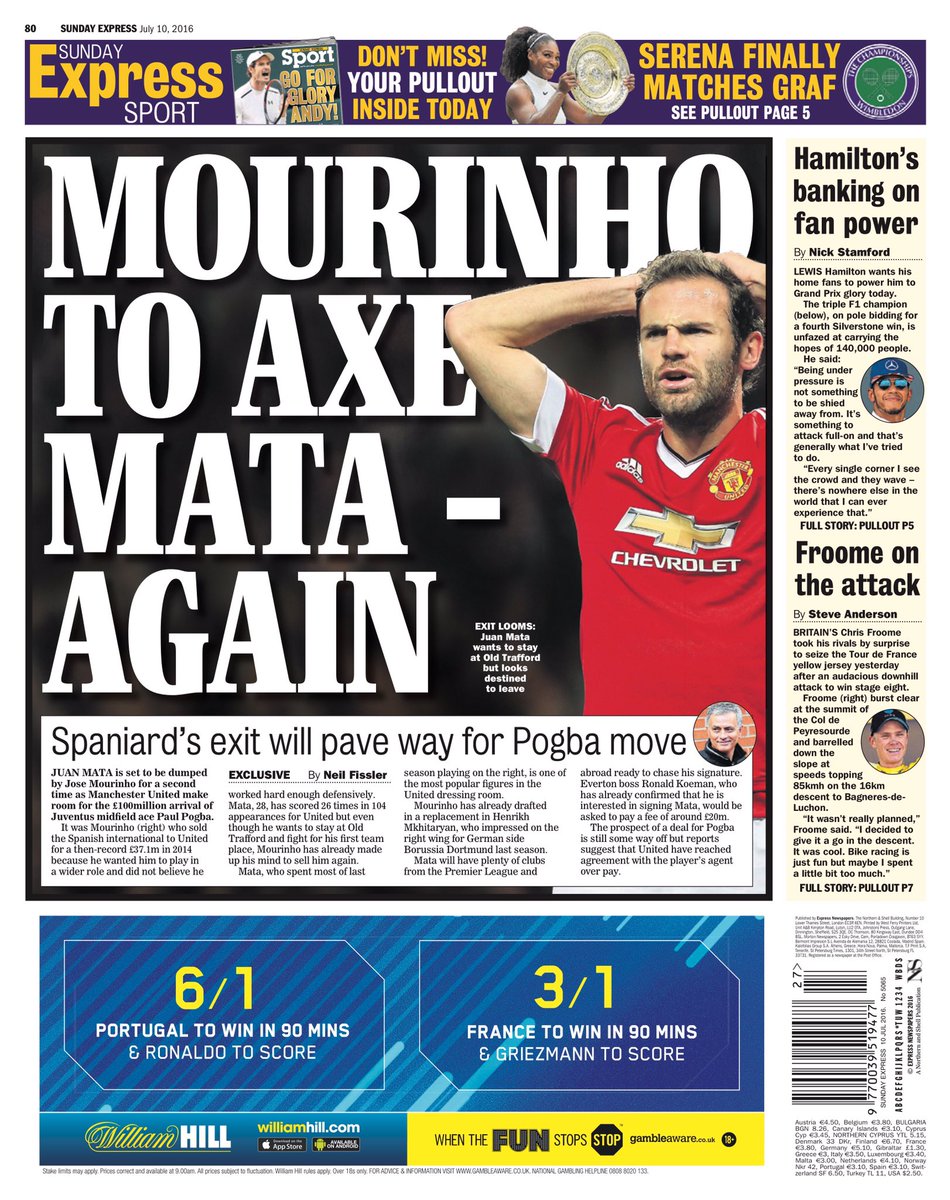 Everyday must feel like Groundhog Day for Manchester United fans at the moment.
It's simply become a staple of their daily media diet that stories linking Juventus midfielder Paul Pogba with a move to Manchester United surface each and every day.
This Sunday is no different, with the Sun looking at how Pogba's possible arrival at Old Trafford will have knock-ons effects for the rest of the current squad.
The tabloid believes that Jose Mourinho is willing to sell up to eight players in order to get Pogba through the door.
Juan Mata is top of the chops
In news that will surprise no-one, the Sun list Spanish midfielder Juan Mata amongst the group of players at risk of being shoved out of United this summer.
Jose Mourinho sold Mata to United during his time as the Chelsea boss.
For the record, the Express also splash their back page on Sunday with reports on Mata's possible sale.
Mourinho will axe EIGHT players as he tries to land Juventus' Paul Pogba. The Manchester United boss wants to work with 22 core men.
Marcos Rojo, Morgan Schneiderlin and Bastian Schweinsteiger are most at risk after poor seasons.
Adnan Januzaj was loaned last season and there are doubts over Memphis Depay, Daley Blind and Juan Mata's futures.