Niger 2015: Eaglets wants title more than Golden Boot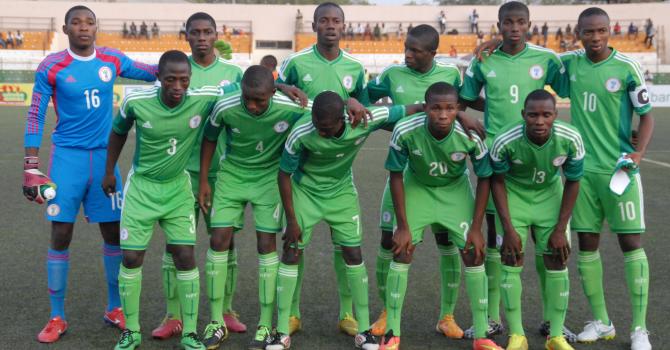 Gangling Golden Eaglets striker, Victor Osimhen, has admitted it would be an effort in futility if he emerges as Niger 2015 top scorer without Golden Eaglets as champions of Africa.
On the road to Niger 2015, Osimhen was Golden Eaglets' top marksman with an impressive 18 goals in 38 (official and friendly) matches, and has scored thrice in Niger, including  two spectacular strikes against Zambia on Saturday.
Priority
- We are  happy  that we have qualified  for the World Cup, the priority now is to ensure we win the trophy because it would be meaningless even if I finish the top scorer, Osimhen said.
Incidentally, Osimhen and captain Kelechi Nwakali are the only two Golden Eaglets on the Niger 2015 score sheet as they have plundered six goals between them. But Osimhen insists it is just a mere coincidence.
Individual
- Personally, I'm not thinking as an individual because the team comes first, he maintains. I'm not focused on all that because we have so many other good players who can score goals for us too.
Golden Eaglets' coach, Emmanuel Amuneke, described Osimhen's brace against Zambia as spectacular:
- The first goal by Victor was beautiful; the second goal by Nwakali is what we call in Spain, 'la spectacle'; and you look at Victor's second goal which was also a spectacular one.
Eaglet will play their next game (Semi - Final) against South Africa on Wednesday by 4:00p.m Nigeria time